&nbsp
Asleep At The Wheels Of Steel compilation album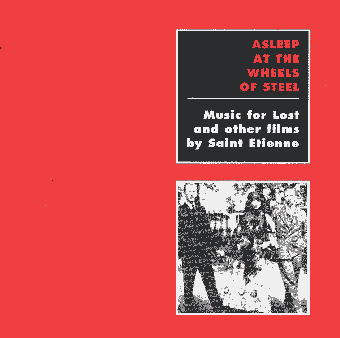 Asleep At The Wheels Of Steel CD (CD)
Artist:

Saint Etienne

Label:

Release date:

February 2002 (fan-club only)

Catalogue numbers:

STET 7
Sleevenotes
The liner notes should have read:
Welcome to Asleep At The Wheels Of Steel, our latest exclusive CD offering for you, the fanclub, to treasure forever (or sell shamelessly on eBay this afternoon). As the title suggests it isn't going to set the dancefloors alight but we hope its mellow cinematic tones will kindle a warm glow in your hearts (bletch). Tracks 1-3 are from the soundtrack to a low-budget feature film called Lost, which, erm, bypassed the conventional film distribution. Tracks 5-7 form the specially composed Hawkline Suite - a musical representation of The Hawkline Monster, one of the finest... Take your shoes off and enjoy.
Trivia
Recorded at Needham Sound, 2001. There are no liner notes but there should have been... Unfortunately they were supplied after the CD & artwork had been completed. See above for what they should have said.
---
You want this record? Well, here is the little advice I can proffer on finding recordings.
---
Next: Action...
---
This page was last generated on Sat Jun 29 2002 by Anthony Bailey's mu-web Perl script

&nbsp TD>