&nbsp
You Need A Mess Of Help To Stand Alone compilation album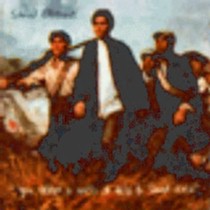 You Need A Mess Of Help To Stand Alone vinyl twelve inch (a)
Artist:

Saint Etienne

Label:

Release date:

November 1993

Catalogue numbers:

HVN LP 7


You Need A Mess Of Help To Stand Alone CD (b)
Artist:

Saint Etienne

Label:

Release date:

November 1993

Catalogue numbers:

HVN LP 7 CD


You Need A Mess Of Help To Stand Alone cassette (c)
Artist:

Saint Etienne

Label:

Release date:

November 1993

Catalogue numbers:

HVN LP 7 C
Trivia
The title of the album was borrowed from a track by the Beach Boys. (See also: the sister album So Tough.) Here's Bob talking about this record:
After Who Do You Think You Are? was a hit, Creation wanted to re-press the album with it on. We thought, that's a horrible idea. We might as well issue a whole album to make it worthwhile. Then we stuck it out separately later on.
The album was indeed first available as a bonus LP with So Tough. It features the majority of the previous Saint Etienne tracks from the early singles that had not already made their way onto albums (but not all of them!)
---
You want this record? Well, here is the little advice I can proffer on finding recordings.
---
Next: I Was Born On Christmas Day...
---
This page was last generated on Sat Jun 29 2002 by Anthony Bailey's mu-web Perl script

&nbsp TD>